CD (UV0002) - 2002
Duration: 2:22'
Music: Milan Guštar
Recorded: Uvnitř, 1. - 2. 2002
01 - Abacus I ogg, mp3, flac
02 - Abacus II ogg, mp3, flac
03 - Abacus III ogg, mp3, flac
04 - Abacus IV ogg, mp3, flac
05 - Abacus V ogg, mp3, flac
06 - Abacus VI ogg, mp3, flac
07 - Abacus VII ogg, mp3, flac
08 - Abacus VIII ogg, mp3, flac
09 - Abacus IX ogg, mp3, flac
10 - Abacus X ogg, mp3, flac

CD (UV0002)
Download album - ogg
Download album - mp3
Download album - flac
Algoritmická serialisticko-minimalistická kompozice pro sólové piano.

3856 dvanáctitónových všeintervalových řad je vzestupně uspořádáno podle intervalů a rozděleno do deseti skupin podle prvního intervalu. Těchto deset skupin tvoří deset vět skladby. Tempo, poloha, tónový rozsah, dynamika a další vlastnosti každé věty jsou odvozeny z číselných vlastností použitých řad. Více v brožuře k CD.
Algorithmic serial minimalistic composition for solo piano.

3856 twelve-tone all-interval series are arranged by the intervals in an ascending order and divided into ten groups according to the first interval. These ten groups form ten movements of the composition. Tempo, pitch, range, dynamics, and other musical parameters of each movement are derived from the numerical characteristics of the used series. For more see the CD booklet.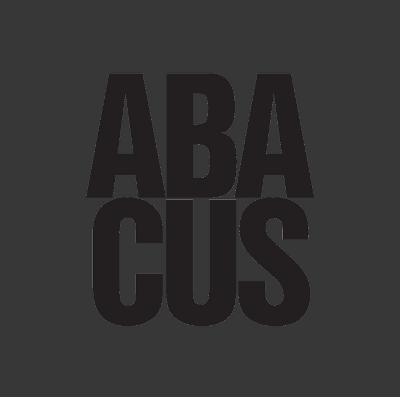 Obrázek na zadní straně obalu CD je tvořen 3856 úseky, vedoucími od okraje kruhu ke středu, obarvenými podle jednotlivých intervalových řad. Červená barva odpovídá 1 chromatickému půltónu, oranžová dvěma půltónům atd.

The picture on the back cover of the CD consists of 3856 narrow pieces going from the edge of the circle to the centre. The segmants are coloured according to the respective interval series. Red colour represents 1 chromatic semitone, orange corresponds to 2 semitones, etc.
Tuning: 12edo
Copylight
2002 Milan Guštar

Uvnitř | FLAO YG | summa summarum